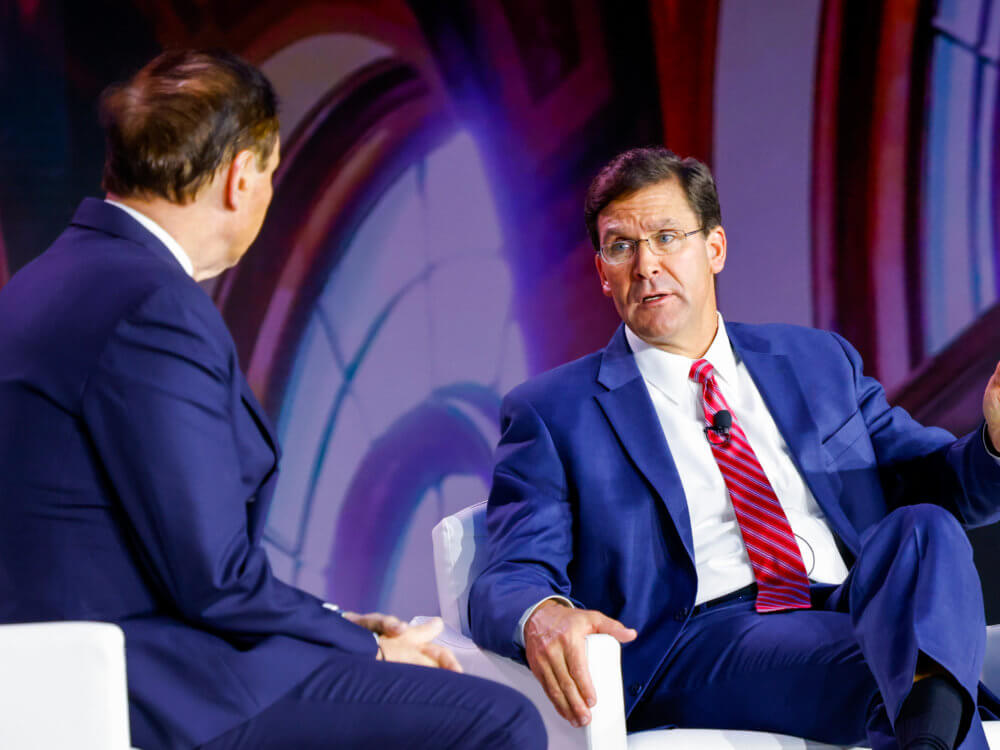 Annual Meeting
The NACDS Annual Meeting is the industry's most prestigious gathering of its most influential leaders. It is the classic "Top-to-Top" business conference, attended by industry decision makers. It will give you and your company a unique opportunity to gain new insights into today's changing marketplace and set your course for the future.
The Annual Meeting format includes two formal business programs featuring business experts, industry panels, and renowned speakers. These sessions are followed by "strategic exchange appointments" (meetings) between retailers and associate members in the designated "strategic exchange spaces" (meeting umbrellas and bungalows), corporate village, private meeting rooms, or other designated meeting spaces located throughout the hotel.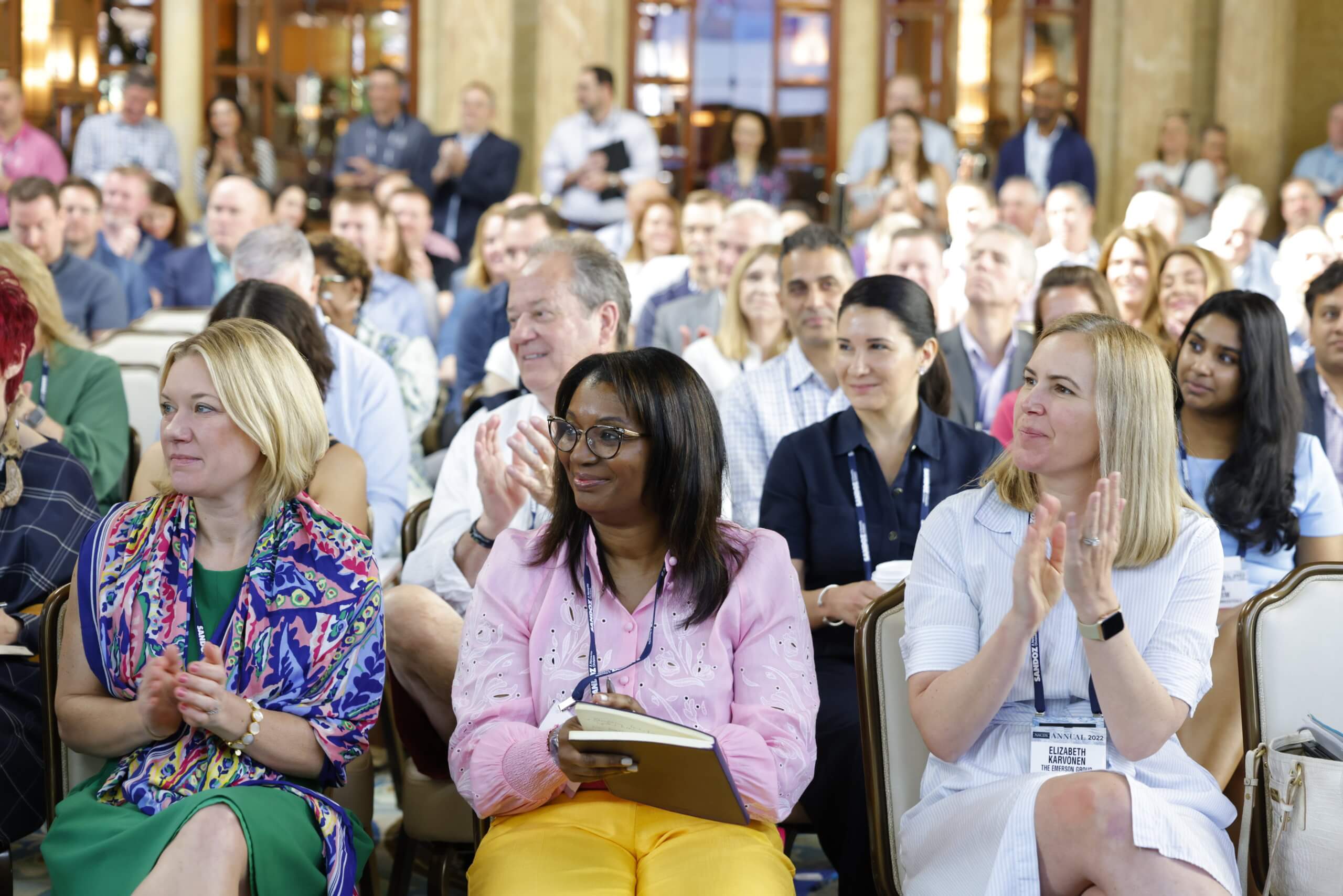 Key Participants
Participation in the Annual Meeting is restricted to executives from NACDS member companies and includes Retail Chairmen, CEOs, Presidents, and Senior Vice Presidents of Marketing, Merchandising, Operations, and Pharmacy and their executive-level counterparts and decision makers from supplier companies.
About NACDS
NACDS represents traditional drug stores, supermarkets and mass merchants with pharmacies. Chains operate over 40,000 pharmacies, and NACDS' over 80 chain member companies include regional chains, with a minimum of four stores, and national companies. Chains employ nearly 3 million individuals, including 155,000 pharmacists. They fill over 3 billion prescriptions yearly, and help patients use medicines correctly and safely, while offering innovative services that improve patient health and healthcare affordability. NACDS members also include more than 900 supplier partners and over 70 international members representing 21 countries.
Board of Directors
Brad Cochran, Medicine Shoppe International, Inc.
Randy Edeker, Hy-Vee, Inc.
Lynne Fruth, Fruth Pharmacy
Omer Gajial, Albertsons Companies
Rick Gates, Walgreen Co., NACDS Treasurer
Mark Griffin, Lewis Drug
Kevin Host, Walmart, NACDS Vice Chair
Sean Jackson, Sam's Club
Nimesh Jhaveri, Health Mart
Rick Keyes, Meijer, Inc.
Colleen Lindholz, The Kroger Co.
Robert Narveson, Thrifty White Pharmacy
Brian Nightengale, Good Neighbor Pharmacy
Martin Otto, H-E-B
Luke Rauch, Walgreen Co.
Dain Rusk, Publix Super Markets, Inc.
Karen Staniforth, Rite Aid Corporation
Sharon Sternheim, Zitomer/Thriftway Drug Corp.
David Warner, KPH Healthcare Services, Inc.
Mike Wysong, CARE Pharmacies Cooperative, Inc.
NACDS Honorary Board
David Bernauer
Warren F. Bryant
Anthony N. Civello, AC Consulting
Leonard A. Genovese, LFC Enterprises, LLC
Andrew A. Giancamilli, 99 Cents Only Stores
Alex Gourlay
Robert W. Hannan, Hannan Executive Services, Inc.
Gerald Heller
Chris Lane
Alan B. Levin, SoDel Concepts
Robert D. Loeffler
David Maher, Pharmaca Integrative Pharmacy
Larry J. Merlo
Frank A. Newman
Mark Panzer, Retail Consulting Group (RCG)
Harvey Rosenthal
Thomas M. Ryan
Mary Sammons
John Standley
Stewart Turley
Gregory D. Wasson, iA
NACDS Board
Chairs, 1934-2022
George H. Gales, Liggett Drug Co., 1934–1938
Nate S. Shapero, Cunningham Drug Stores, 1938–1941
Horace A. Taylor, Taylor Drug Co., 1941–1944
J.F. Gallaher, Gallaher Drug Co., 1944–1945
C.R. Walgreen, Jr., Walgreen Drug Stores, 1945–1947
E. Roy Albright, Albright & Wood, 1947–1949
Merle A. Sanders, Snyder's Drug Stores, 1949–1951
Scott C. Rea, Rea & Derick, 1951–1953
S.J. Besthoff, Katz & Besthoff, 1953–1955
G.B. Burrus, Peoples Drug Stores, Inc., 1955–1957
Adolph Weinberger, Gray Drug Stores, Inc., 1957–1959
M.K. Wood, Gallaher Drug Co., 1959–1961
Ches B. Larsen, Cunningham Drug Stores, 1961–1963
Morris R. Shlensky, Katz Drug Company, 1963–1965
Carlyle W. Evans, Gray Drug Stores, Inc., 1965–1967
August F. Hook, Hook Drugs, Inc., 1967–1969
L.S. Skaggs, Skaggs Drug Centers, Inc., 1969–1971
George T. Hilden, Osco Drug, Inc., 1971–1973
Joseph M. Long, Longs Drug Stores, 1973–1975
S.H. Ashcraft, Craft's Drug Stores, 1975–1976
J.A. Weinberger, Gray Drug Store, Inc., 1976–1977
C.R. Walgreen III, Walgreen Company, 1977–1978
Stewart Turley, Jack Eckerd Corporation, 1978–1979
Robert B. Begley, Begley Drug Company, 1979
Sheldon W. Fantle, Peoples Drug Stores, Inc., 1980–1981
Sydney J. Besthoff, III, K&B, Incorporated, 1981–1982
Sidney Dworkin, Revco D.S., Inc., 1982–1983
Henry A. Panasci, Jr., Fay's Incorporated, 1983–1984
Robert M. Long, Longs Drug Stores, 1984–1985
James I. Harrison, Jr., Harco Drug Inc., 1985–1986
Alex Grass, Rite Aid Corporation, 1986–1987
Jack A. Robinson, Perry Drug Stores, Inc., 1987–1988
Stewart Turley, Jack Eckerd Corporation, 1988–1989
Gerald Heller, May's Drug Stores, Inc., 1989–1990
Richard G. Eils, Thrifty Corporation, 1990
Philip E. Beekman, Hook–SupeRx, Inc., 1990–1992
Harvey Rosenthal, CVS, 1992–1993
Robert W. Hannan, Thrift Drug, Inc., 1993–1994
Jack Futterman, Pathmark Stores, Inc., 1994–1995
David L. Maher, American Stores Company, 1995–1996
Gerald Heller, May's Drug Stores, Inc., 1996–1997
Thomas M. Ryan, CVS Pharmacy, Inc., 1997–1998
Leonard A. Genovese, Genovese Drug Stores, Inc., 1998–1999
Frank A. Newman, Eckerd Corporation, 1999–2000
Alan B. Levin, Happy Harry's, Inc., 2000–2001
Mark E. Griffin, Lewis Drug, 2002–2003
Mary Sammons, Rite Aid Corporation, 2003–2005
Anthony N. Civello, Kerr Drug, Inc., 2005–2007
David W. Bernauer, Walgreen Co., 2007-2008
Warren F. Bryant, Longs Drug Stores, 2008
Andy A. Giancamilli, Snyders Drug Stores, 2008–2010
Larry J. Merlo, CVS Caremark Corporation, 2010–2011
Robert D. Loeffler, H-E-B, 2011-2012
Gregory D. Wasson, Walgreen Co., 2012-2013
Robert J. Narveson, Thrifty White Pharmacy, 2013-2014
John Standley, Rite Aid Corporation, 2014-2015
Randy Edeker, Hy-Vee, Inc., 2015-2016
Martin Otto, H-E-B, 2016-2017
Alex Gourlay, Walgreens Boots Alliance & Walgreen Co., 2017 -2018
Mark Panzer, Alberstons Companies, 2018-2019
Christopher Lane, Wakefern Food Corp./ShopRite, 2019-2020
Richard Ashworth, Walgreen Co., 2020
Rick Keyes, Meijer, Inc., 2020-2021
Colleen Lindholz, The Kroger Co. , 2021-2022
Brian Nightengale, Good Neighbor Pharmacy, 2022-2023