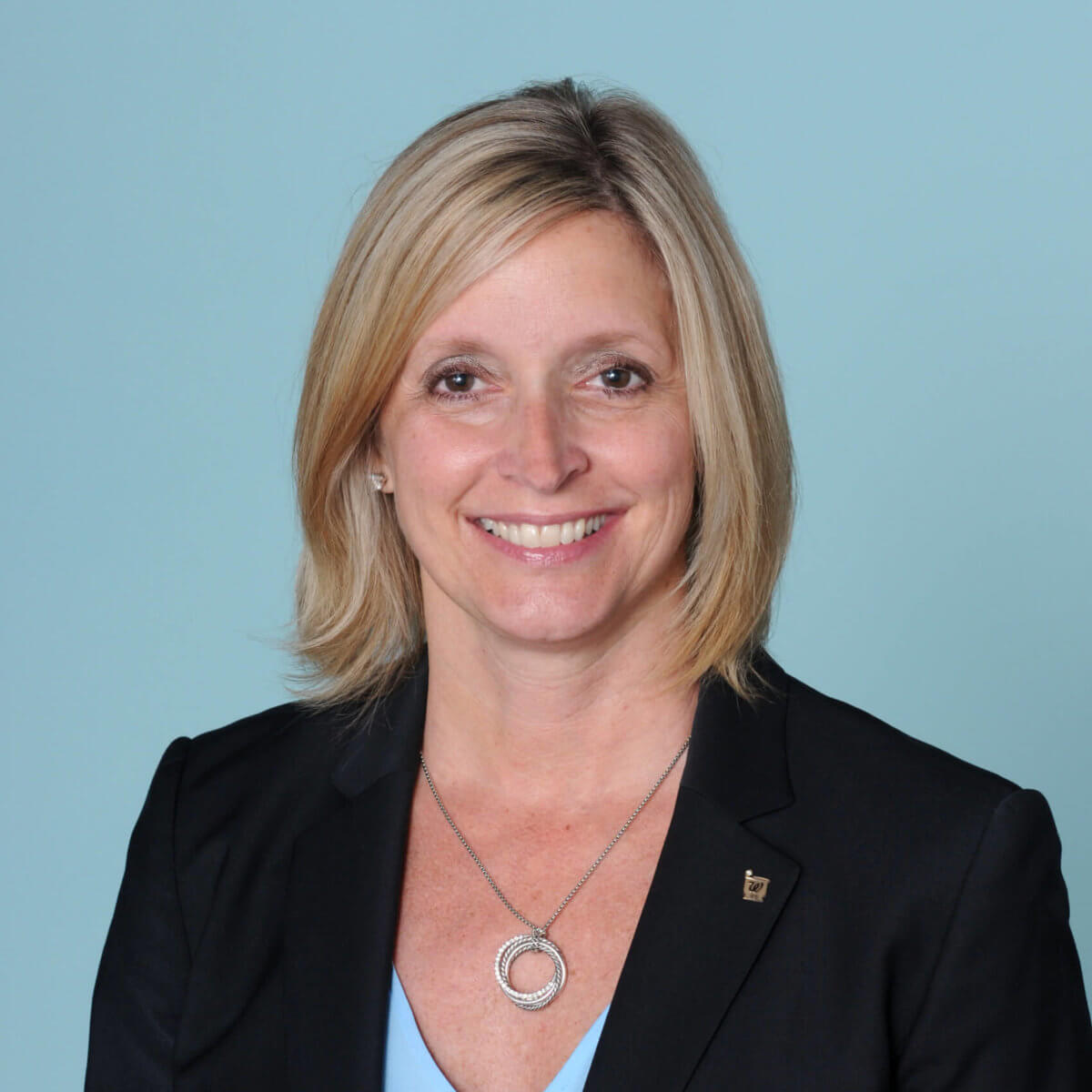 Speaker
Lisa Badgley
---
Senior Vice President, Pharmacy and Retail Operations
Walgreen Co.
Lisa Badgley is a senior vice president of pharmacy and retail operations for Walgreen Co., the nationwide drugstore retailer, and a division of Walgreens Boots Alliance.
Badgley is responsible for nationwide pharmacy and retail field operations for over 9,000 retail stores in the U.S. and Puerto Rico. She also leads a support office operations organization that develops pharmacy, retail, employee initiatives and compliance programs for retail and specialty pharmacy locations and provides ongoing support for the field and centralized services locations. This includes a retail acquisitions and integration team focused on integration planning, organization design and store implementation work.
Badgley is known as a strong retail leader that has led very large teams, run complex inter­ division projects and driven operational excellence. In her 28 years with Walgreens, she has held many operational leadership roles including store manager, district manager and regional vice president of operations, where she managed the southeast region and oversaw a successful field-reorganization project. Badgley also served as corporate operations vice president, where she was responsible for the overall growth and development of 2,000 drugstores, health care points of care and personnel for the eastern division. She also served as vice president of pharmacy and retail operations, during which she led integration planning for Walgreens and Rite Aid during the acquisition of 1,932 Rite Aid locations. Badgley was promoted to her current role in 2019. She currently serves as a member of the executive operating committee, the senior leadership team of advisors for the co-chief operating officer of the company.
Badgley holds a Bachelor's degree in Marketing from Southern Illinois University.