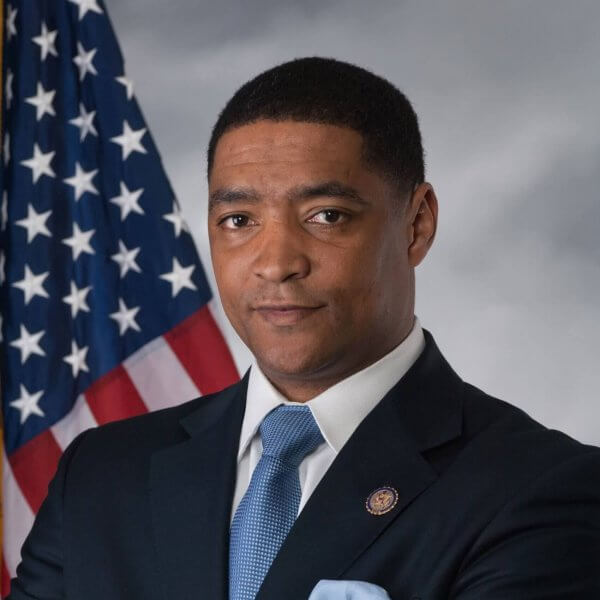 Speaker Cedric Richmond
Senior Advisor to President Biden and Director of the White House Office of Public Engagement
Cedric Richmond currently serves as an advisor to the President and director of the White House Office of Public Engagement, a unit of the White House Office which is responsible for creating and coordinating direct dialogue between the Biden-Harris Administration and the diverse American public.
A member of the Democratic Party, Richmond was the U.S. Representative for Louisiana's 2nd congressional district from 2011-2021 after serving as one of the youngest legislators in the Louisiana State Assembly when he was elected shortly after his 27th birthday.
During his time as a Louisiana State Representative for the 101st district (New Orleans) from 2000-2011, Richmond worked in a bipartisan fashion to deliver results to his constituents – including long-term federal relief from the devastation of Hurricane Katrina and other natural disasters.
From 2017-2019, Richmond led the Congressional Black Caucus. Beginning with his third term, he was the only Louisiana Democrat serving in either chamber of Congress.
In 2019, Richmond was named the first national co-chairman of the Joe Biden 2020 presidential campaign, and on September 5, 2020, he was named a co-chair of Biden's presidential transition. On November 17, 2020, Richmond announced he would leave Congress in January 2021 to start his new, appointed role in the Biden-Harris Administration.
Cedric Richmond is a former five-term U.S. congressman from Louisiana. After co-chairing Joe Biden's 2020 presidential campaign, he was named the president-elect's senior advisor and director of the White House Office of Public Engagement. Richmond served as the chair and leading spokesman of the Congressional Black Caucus from November 2016 to December 2018. Prior to joining Congress, Richmond was a member of the Louisiana House of Representatives from 2000 to 2011.