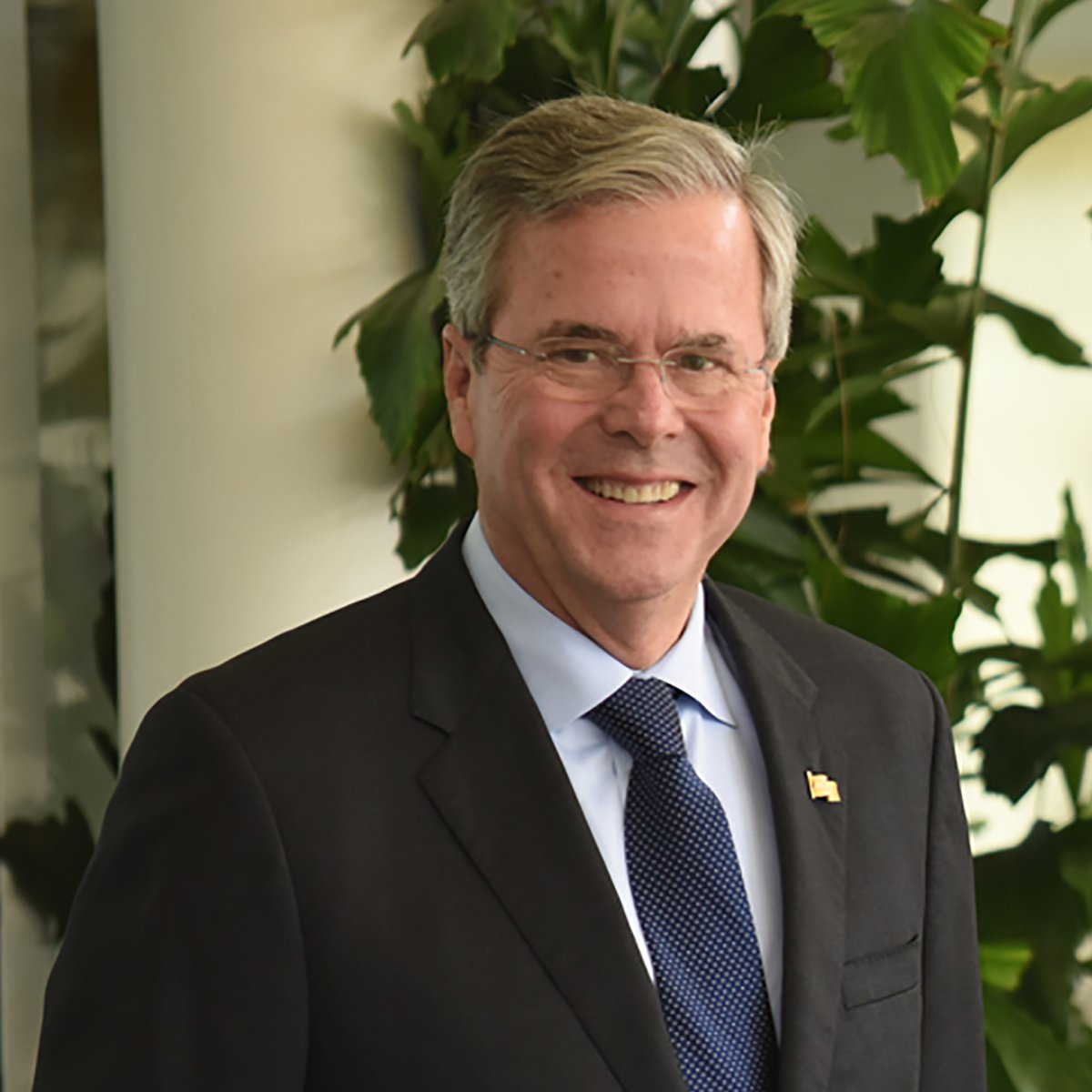 Speaker
Jeb Bush
Governor of Florida (1999-2007)
NACDS-PAC Speaker
Governor Bush was elected as the 43rd governor of the state of Florida in 1998, and was re-elected by a wide margin in 2002. During his two terms, Governor Bush championed major reform of government, in areas ranging from health care and environmental protection to civil service and tax reform. His top priority was the overhaul of the state's failing education system. In 2016, he was a Republican candidate for the presidency.
Among his pursuits outside of government, Governor Bush and a business partner built a real estate development company that grew into the largest full-service commercial real estate company in South Florida. He has served as the co-chairman of the Barbara Bush Foundation for Family Literacy and as the chairman of the National Constitution Center. He co-authored Profiles in Character, a book profiling 14 of Florida's civic heroes – people making a difference without claiming a single news headline. He also is the co-author of Immigration Wars: Forging an American Solution (March 2013) and the author of Reply All: A Governor's Story, 1999 – 2007 (October 2015).
Governor Bush currently serves as Chairman of Dock Square Capital LLC, a merchant bank headquartered in Miami. He maintains his passion for improving the quality of education for students across the country by serving as the Chairman of the Foundation for Excellence in Education, a national nonprofit education reform organization he founded to transform education in America.