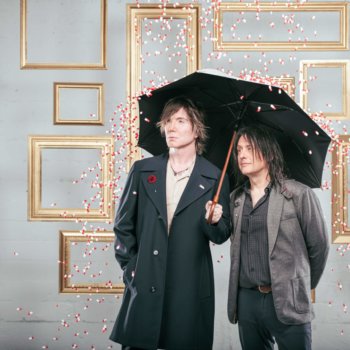 Entertainer
Goo Goo Dolls
Rock Band
Opening Celebration
The Goo Goo Dolls is an American rock band formed in 1986 in Buffalo, New York, by guitarist and vocalist John Rzeznik, and bassist and vocalist Robby Takac. Renowned for their commercially successful 1998 single "Iris", they have had several other notable and popular singles including "Name" from 1995's A Boy Named Goo, "Broadway", "Black Balloon" and "Slide" from 1998's Dizzy Up The Girl, which produced a total of five successful singles, and "Here Is Gone", "Sympathy" and "Big Machine" from 2002's Gutterflower. The Goo Goo Dolls have had 14 top ten singles on various charts, and have sold more than 10 million albums worldwide. The band's newest album, Magnetic, was released in 2013.
In addition they remain committed to various charitable endeavors. The Goo Goo Dolls have been closely involved with several charities over the years including the Food Bank of Western New York , Compass House, and USA Harvest, through which millions of meals have been distributed to people in need. They have lent a hand for causes from Autism research, to scholastic musical programs as well as participating and donating to innumerable other charities.
To this day the Goo Goo Dolls remain one of America's most creative and successful bands.